Bet Smarter with Parlays and Accumulators
In the never-ending battle with the bookies making one big score is every punter's fantasy! Imagine you could place just a fiver or a tenner on a bet and collect thousands in a payout! It's not easy to do but not impossible if you pick a few reasonably priced winners. This is the world of accumulator bets or parlays as they are called in the U.S.A.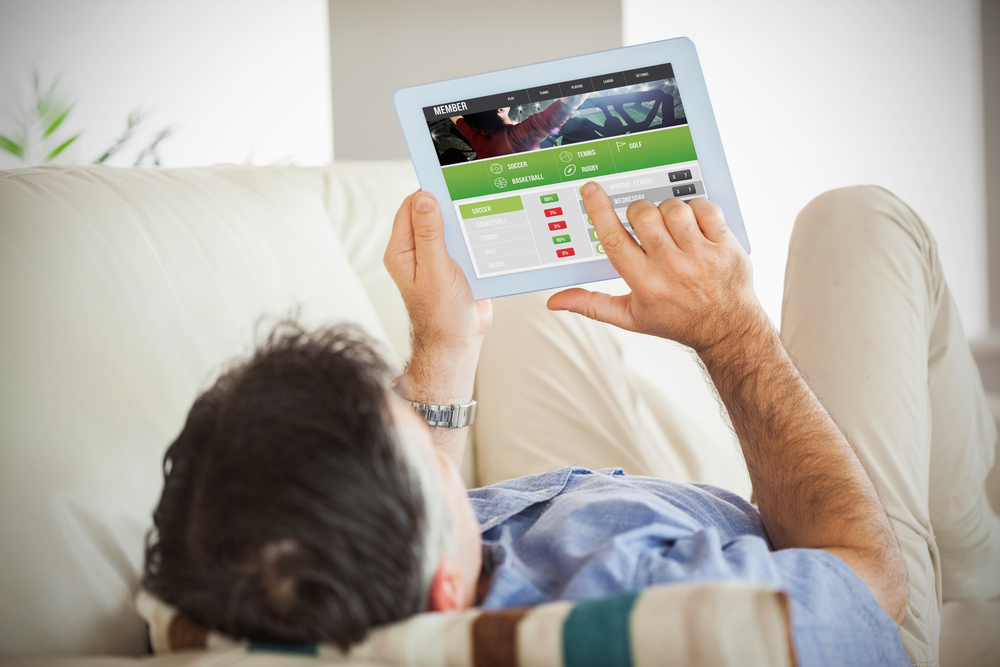 The Basics of Accumulator or Parlay Bets
The key to understanding accumulator bets lies in the name itself. An accumulator usually consists of four or more single bets (although doubles and trebles are also technically accumulators) where the winnings on the first bet goes onto the second which then becomes the stake for the third bet and so on. The money invested (the original stake) ACCUMULATES as it progresses through the bet and is multiplied by the odds taken on each selection. The biggest attraction in placing parlay bets is the HUGE PAYOUTS that are possible for minimal stakes but there are, as usual, drawbacks to such bets.
Roll Up! Roll Up!
An accumulator bet is quite simple to understand as is knowing how to calculate parlay odds or calculate parlay payouts. For the sake of simplicity, we will take a £10 accumulator on four teams to win their respective games with all four priced at even money. Firstly, all four predicted results MUST BE CORRECT or the bet is a loser. No ifs, buts or maybes – all four selected results MUST WIN!
When the first result comes up at evens the original £10 stake now becomes £20 which rolls on to your second selection. Also a winner at 1/1, £20 is now £40 which again goes on to the third predicted result. Another winner at evens, the £40 stake is doubled up to £80. For the final leg of the four team parlay, you now have a stake of £80 at evens to return a total of £160 which is more than respectable for a tenner outlay.
Parlay-Vous?
Should you or shouldn't you spend money on parlay bets? Winning and collecting on an accumulator bet may sound quite simple to do and therein lies the attraction and the problem. Picking four very short-priced favourites to win should be as easy as falling off a log but if that were the case there would be no bookmakers left and all punters would be millionaires. How often has a horse gone off at ridiculously short odds to win only to fail due to some mysterious virus or a slipped saddle? How many times has a so-called big team been shocked by the absolute underdogs in a match?
In most sporting events there will usually be three possible outcomes; a win for either side or a draw. So, for a four team accumulator that equates to 3x3x3x3 possible combinations of results or odds of 81/1. Regardless of the individual odds on any event, these odds are clearly in the bookies favour and they are quite happy to accept bets in these circumstances.
Greed Kills!
Also in the bookies' favour is the fact that punters are naturally greedy. Backing the four favourite results at very short odds might only make a modest profit and the temptation is to opt for a couple of longer priced teams or increase the number of selections. The more permutations included in a parlay bet the bigger the possible payout and also the bigger the chance of failure.
If you were offered the chance to double your money on a single bet you would (or should) happily accept. So, logically, if you could invest £10 on a four-team parlay and walk away with £20 you should be happy. Unfortunately, we are all guilty of greed and the temptation is to try and boost the returns to £40 or £60 or even £100 plus. According to the movie "Wall Street" and Gordon Gekko "greed is good, greed works" but for parlay and accumulator bets greed more often kills!
There's Always One!
Every now and then a story will appear in the newspapers about some lucky punter who has scooped £100,000 or more on a winning thirteen team parlay bet for a £5 stake. This is what makes accumulator bets so attractive but really big wins are the exception rather than the rule. Most punters who regularly have a parlay bet will tell war stories of how close they came to striking it rich were it not for one result letting them down. The one thing that is virtually certain on any parlay bet is there's always one that will let you down. This would appear to be almost an unwritten rule when it comes to accumulators regardless of whether there are four or fourteen selections in the bet.
A Sporting Chance
There is nothing more frustrating or annoying than seeing a potential big win disappear just when it was in your grasp. Parlay bets can be very profitable but extremely difficult to get right and very often misused and wasted. Whether you back short priced favourites or complete outsiders, the more selections you make increase the odds against winning significantly. That being said, there have been winners of huge parlay bets comprising of thirteen and more selections so it can be done. Just don't expect it to happen anytime soon and certainly not on a regular basis. A huge multi-selection winning accumulator is, in all likelihood, a dream and unlikely to materialise. Limiting your parlay bet to four or five selections will not pay out huge sums of money but at least you are in with a sporting chance of making a nice profit for a small outlay and winning small amounts regularly is far preferable to trying to win big against impossible odds.